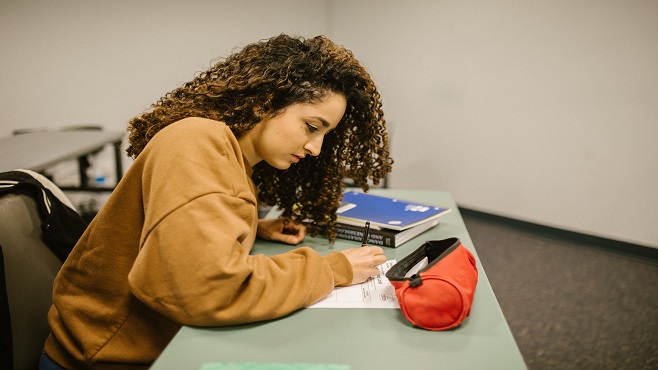 Preparing kids for college is no easy task. Especially with the stress of studying for the ACT or SAT. And to top it off, there are scammers lurking to trick parents into buying bogus prep materials. Don't be fooled. According to the Better Business Bureau of Acadiana, a new scam has emerged that involves SAT prep material.
The scam usually starts with a call from someone claiming to be from a college board or a company that handles SAT tests. The con artist will ask the victim to confirm personal information so they can send test prep tools such as books and videos. The scammers sound believable because they will tell parents the child requested the info at school. Next, the caller will ask the victim to pay money for the materials promising a refund if the prep materials are returned after use.
Be suspicious of calls recieved out of the blue. Do your research. Look up the organization the caller claims to represent. Search the business' name at bbb.org. This will allow you to see if anyone else has had a negative experience.
Check with your student and ask they requested College prep materials.
Always remember that the College Board and similar organizations will never ask you for your banking information.
If you are going to buy something online. Use your credit card and look for the BBB seal of approval.
"Look for the Seal" and Start with Trust®. BBB Serving Acadiana is a private non-profit organization. BBB strives for a trustworthy marketplace by maintaining standards for truthful advertising, investigating and exposing fraud against consumers and businesses.
Please contact Better Business Bureau at (337) 981-3497 or bbb.org 24 hours a day for information on businesses throughout North America.
BBB Serving Acadiana services the parishes of Acadia, Evangeline, Iberia, Lafayette, St. Martin, St. Landry and Vermilion